Perle-rouge , awared me!! thank you so much!! i'm so proud!! and more because Perlerouge is french!! comme moi !! on se sent moins seule!!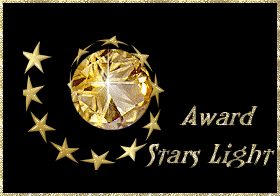 the rules are simple:
put the link of the person who gave it to you,
put your price on your your blog,
choose 6 other people whose work deserves a look ..
the appointees are:( tough choice .. 6 .. is not my figure ..)
*My Sharon from Livewire jewelry !! for her big hear and beautiful job!!
*My dear Véronique from Narrative Jewelry !
*Robin's nest , so vintage.. and chic!
*Purple cactus studio so much things , so much colors!! (take your sun glasses!!)
*Sweet Cindy, from Sweet beads studio , big heart too.. and wonderful jewelry
*and for Dayli muse, Infinite charms.. wonderful beads!!
Friends don't be disappointed, I love so much jewelry, that the choice was very difficult ...
****************
Yesterday I made some fibers bracelets ..
this one is for a friend .. the image in the center is made from a picture of his mother, I digitized .. it was a surprise for her .. it make it so unique
i love work for someone.. it's a real pleasure..
and this pretty pink.. for... for me.. LOL